The NetEase is currently pushing the chicken Mobile Games "wild action" has officially landed the PC, "wild action" officials said, because many game player habit at the end of the PC operation, so specially for the game player ready version PC the end of the tour, in addition to the "wilderness" also stressed that the end of the tour action compared to other similar competing products the computer configuration requirements lower, can let the game player to enjoy the fun of the game.
So what about the first style of chicken end tour that doesn't have to be spelled in the first section of the country?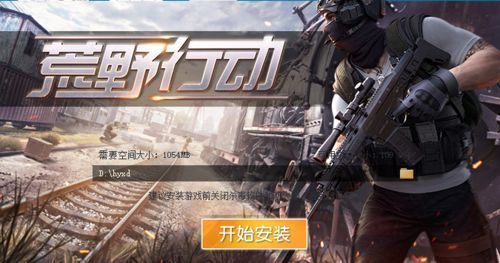 From art, did with "survival" is similar to the height of the Jedi, the release of the "wilderness" action from the end of the tour is not only a large number of Jedi "survival" design, even the keys with "Jedi survival" is not bad, can let the experience of eating chicken to quickly adapt to the game player. But there are still many places to be optimized for the download of the "wilderness" end tour.
The wild "action" the end of the tour and the Mobile Games has high similarity on the main interface, the game follows the page design Mobile Games, but Mobile Games in many settings and buttons were not canceled, the current "wilderness" the end of the tour action is more like an official Mobile Games in Mobile Games simulator, based on the increase of computer mouse and keyboard support.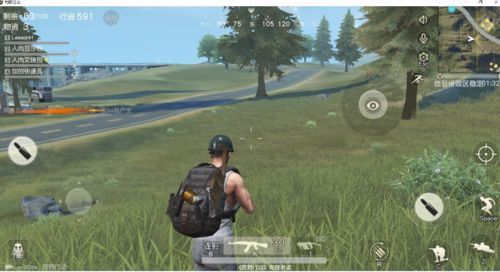 In addition, the wild "action" the end of the tour is only to open window mode, the game screen is Mobile Games no obvious optimization, people can easily lead to jump picture distortion, the expressive force of the plants and trees on the map is weak, not only in BUG mode, some game player said in a fast marching and moving angle will appear caton.
But the wilderness official also said it would continue to optimize the "wilderness" end tour during the launch, trying to make more players satisfied. Through low configuration requirements, a group of players who want to experience chicken first can be preoccupied in advance, and then slowly optimized. We must say that wilderness action is very clear about their goals. If the "wild action" hand tour of the research system is still innovative, the "wilderness action" end tour in innovation still needs to be strengthened.