It is reported that Apple has not released iPhone X for a long time, but it is obvious that the mobile phone with a starting price of 999 yuan (6581 yuan) has opened a new chapter in the history of Apple smartphone. IPhone X eliminates the solid Home buttons and Touch ID fingerprint sensors, and uses a OLED display to cover the new design of almost the whole body of the fuselage. In addition, iPhone X also configuring the face ID sensor to support wireless charging, it is not surprising that it is favored by users.
Now iPhone X has been on the market for some time, and the rumor has turned to next year's iPhone. If relevant media reports are true, Apple will probably be able to use the features of this year's iPhone X for more models.
The following are the latest rumors about iPhone in 2018.
When will the apple upgrade the iPhone product line?
In view of the fact that this year's iPhone is still fresh, apple is still increasing the yield of iPhone X to meet the market demand. Therefore, it is safe to say that Apple will not release the new iPhone in the first half of next year. Apple usually releases the flagship model iPhone in September, and there is no reason to think that Apple will change the model.
A possible exception is that since it was released in March 2016, iPhone SE has not been upgraded in addition to improving storage capacity. Therefore, Apple may issue a new version of iPhone SE in early 2018. However, given that iPhone SE is only a mid - file cell phone, the possibility of adopting the iPhone X feature is not likely.
The 2018 iPhone name?
At present, this is still an unresolved issue. So far, it is not clear whether iPhone X is a one-time name to commemorate the advent of iPhone, or that all iPhone designed in the future will be part of the iPhone X family. After 2018, the answer is expected to be clearer as time goes on.
What are the features of iPhone next year?
Augmented reality: Apple has clearly expressed its support for augmented reality technology. Now there are media reports that Apple will increase support for this technology in the coming years.
Apple Bloomberg said that Apple plans to adopt a new laser sensor in the future iPhone X, which can draw 3D maps of users' surroundings and apply them to augmented reality applications.
But Bloomberg said the feature would appear in the iPhone in 2019. The 2018 iPhone sensor will have a small upgrade, to enhance practical experience closer a little better.
The same design concept: Apple 2017 iPhone product line has obvious difference. The two products - iPhone 8 and iPhone 8 Plus - are designed with traditional iPhone, and iPhone X has the appearance and style of a new generation of mobile phones.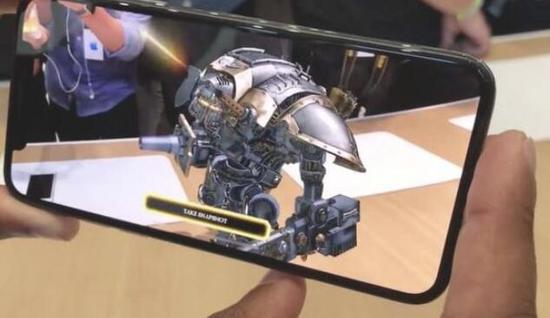 But according to KGI securities analyst Guo Mingji (Ming-Chi Kuo, transliteration) report, apple iPhone design plans in 2018 out of the traditional, while the use of iPhone X design in the full range of products, which means that the controversial "Qi Liu" will appear in all types of iPhone.
All models are equipped with OLED displays. Apple has configured OLED display for iPhone X this year, but it still configuring LCD display for iPhone 8 and 8 Plus, partly because of the difference between the 3 models, but the shortage of OLED display is also an important reason. As early as this summer, there were media reports that next year all the models for Apple will be equipped with OLED displays.
Display size: according to Guo Mingji, Apple plans to launch two iPhone models with OLED display next year, one of which is the second generation 5.8 inch iPhone X, and the other one has a larger 6.5 inch display.
There is a rumor that next year's third iPhone will be equipped with a 6.1 inch LCD display.
Fingerprint sensor fate: the face ID will certainly be part of the iPhone product line in 2018, but the Touch ID fingerprint sensor may be back.
In an investment report to investors in September, Guo Mingji said Apple was still developing a fingerprint technology. Apple has not completed the development of under screen fingerprint technology this year. It will enable users to decide whether to use face ID or Touch ID to unlock cell phones, pay for shopping and use software.
But Guo Mingji seems not so sure, saying that if users do like the face ID, Apple may give up a plan to let Touch ID return.
The rumors about the 2018 models of the iPhone is just beginning to emerge, with the end of 2017 approaching and 2018 is about to begin, is expected to be more about the next iPhone configuration, characteristics, and the price is still as high as $1000 (about 6587 yuan) rumors.